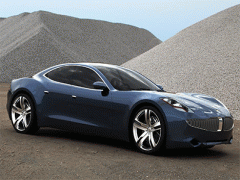 Obama Admin gave $500MM loan to GORE-CONNECTED electric car company to build cars… in Finland!
---
Between government-sponsored "Green-Energy" fraud-laden projects such as Solyndra, SolarReserve, and Fisker Automotive, the conflict-of-interest laden PORK-FEST continues... and when they fail, it's called a "BET" gone BAD.  Nice ...

October 21st, 2011 |

Comment First!
Obama Wants to Color You White!
---
If President Obama has his way, your personal property might get a blanching.  Compared to a horse of a different color, it's really not that ...

May 27th, 2009 |

8 Comments