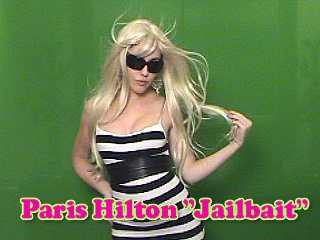 Paris Hilton Exclusive Interview :: Turning Jail into Sales with Heiress' New Fashion Collection "Jailbait Couture"
---
Update 6/09 - E! Entertainment loved this vid for their new working pilot "Love 2 Hate" - hopefully the show will make it to the ...

May 8th, 2007 |

10 Comments
Celebrity Voyeurism – America's Guilty Pleasure
---
Why are pointless, raw and unedited paparazzi videos of celebrities so intriguing? Especially when paired with Lindsay Lohan and a blinged out francophile giraffe...

March 19th, 2007 |

Comment First!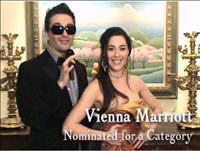 Red-Carpet Coverage – a Night at the Vloscars
---
Gay Salmonella interviews nominee Vienna Marriott on the red-carpet at the Vloscars for a must-see celeb self-love-fest spoof!

March 15th, 2007 |

1 Comment