Which "Expert" Portfolio Manager would you choose?
---
(Interloper) "Outside of the entertainment factor, the primary differences between the two archetypes is that the first has risen to their position by attracting new ...

November 1st, 2011 |

Comment First!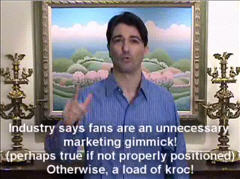 A Sure Way to Set Your Hard Drive on FIRE
---
Anyone who stores data on an external USB hard drive MUST watch this vid! Learn what the industry isn't telling you, along with a ...

March 9th, 2007 |

1 Comment