Great Historical Overview of Currency Failures and Hyperinflation
---
Great video presented by Timothy Terrell at the Mises Circle at Furman University: "The Coming Currency Crisis and the Downfall of the Dollar". Â For those ...

March 19th, 2011 |

1 Comment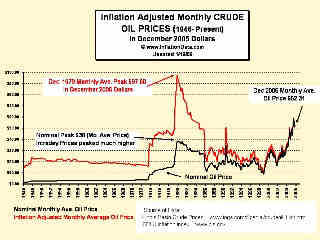 Are the oil companies really to blame for high oil prices?
---
Forget the Iran and Iraq worries, Iran's new oil-euro exchange, shortages, increased demand, the OPEC cartel, inflation, and high taxes. Let's just blame the oil ...

May 8th, 2006 |

Comment First!