Crystal Ball of Economics? Complexity Predicts the Future Growth of Nations
---
(WSJ) "Economists at Harvard University and Massachusetts Institute of Technology have just released what they claim to be the crystal ball of economics: a model ...

October 26th, 2011 |

Comment First!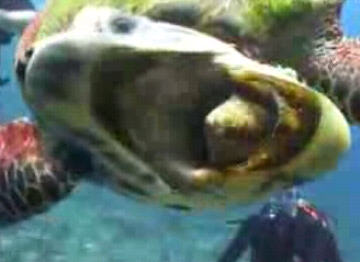 Cute peckish hawksbill turtle gives lovetaps to a scuba diver
---
A hawksbill turtle (Eretmochelys imbricata) at Koh Bon in Thailand's Similan Islands gets a taste for some camera lens. Guess he thought it ...

June 1st, 2007 |

Comment First!