Great Historical Overview of Currency Failures and Hyperinflation
---
Great video presented by Timothy Terrell at the Mises Circle at Furman University: "The Coming Currency Crisis and the Downfall of the Dollar".  For those ...

March 19th, 2011 |

1 Comment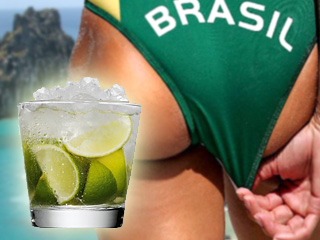 Brazilian SEXiness – Caipirissima, Caipirinha, Caipiroska, Caipivodka
---
There's nothing like perking up workweek doldrums than with a sexy tropical libation.   This cocktail comes by way of the beautiful country of Brazil.  ...

October 21st, 2009 |

84 Comments
On Our Way to San Francisco for YouTube Live! Part 1
---
This is PART ONE of our trip to the Youtube Live 2008 event in San Francisco, California. A special thanks to YouTube, Virgin America, ...

December 1st, 2008 |

10 Comments