Anonymous Letter from an Animal Shelter Manager
---
That puppy you just sold will most likely end up in my shelter when it's not a cute little puppy anymore. So how would you ...

October 20th, 2011 |

4 Comments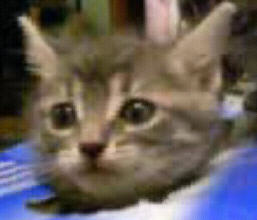 Playful kitten defending his position in a box
---
Little kitten playing in his box and defending it from others trying to take his place - very cute! Music Called "Sister Jack" by ...

September 1st, 2007 |

Comment First!