Martin Armstrong on the Sovereign Debt Crisis
---
(MartinArmstrong) "Politicians everywhere are sitting on their hands because they believe that if they do nothing and maintain the status quo mixed with austerity to ...

November 11th, 2011 |

Comment First!

CON-fidence is for CON-Men
---
(Interloper) "Mr. Achuthan has been arguably the most accurate economic forecaster over the past five years and perhaps more importantly, is apparently using new analytical ...

November 7th, 2011 |

Comment First!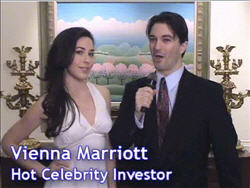 The Million Dollar Portfolio Challenge
---
With all the marketing hype around CNBC's Celebrity Portfolios and "Trading with the Stars", we deliver a "caffeinated combo" of celeb, a lil' bit of ...

March 26th, 2007 |

2 Comments