With all the marketing hype around CNBC's Celebrity Portfolios and "Trading with the Stars", we deliver a "caffeinated combo" of celeb, a lil' bit of money and a lil' bit of honey. Boo-ya! Why are we so captivated by the celebs "ability" to pick stocks? We give a few of our ideas and perspectives, along with a few picks from our own favorite homegrown celeb, Vienna Marriott!
---
All the marketing hype around CNBC's Celebrity Portfolios for their contest is just insane. But then again, what more can you ask for from a game where the goal is all about taking a long-shot on a stock and hoping your bet pays off. Bottom-fishers galore – if you can go all-in and catch a falling knife at just the right moment, you may pull off a sweet double, as did Chuck Chow in picking up a boatload of Fremont General (NYSE:FMT) at just the right time. Yet, I still find it amusing to hear some of the trading wisdom of celebrity "actors" on CNBC such as Jonathan Tucker from "The Black Donnellys" (currently 1st place among the "celebs", a far stretch from 1st place in the overall game). It's interesting to watch Tucker deliver his market perspectives to the masses via CNBC with such authoritative confidence on a topic that he likely knows little about. However, viewers are still curious to listen, likely since most of us are always seeking certainty in an uncertain world, from wherever we can be "fooled" into believing we've found it. It's also entertaining to see that these celebrity actors are generally no less clueless than at least a few speakers I've seen on CNBC who truly claim to be "experts" – at what, I have no idea! Perhaps balls and confidence really is all it takes. I mean who even needs a track record. Let's just go back and ask Brian Hunter (formerly of Amaranth fame) for a few of his "long shot" picks. I hear he now started a new hedge fund again. And given this perspective, it wouldn't surprise me that he'll still manage to find at least a few people willing to bet that he won't blow out a third time. And the SEC wants to raise the bar for more knowledgeable "accredited" investors? Perhaps they should just have investors pass a "don't be stupid" investing exam instead…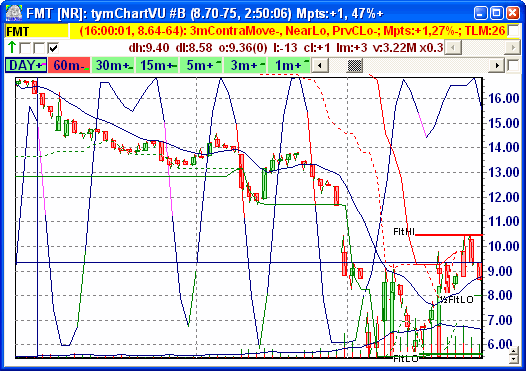 Vienna Marriott Interview, "Celeb" Portfolio "Hot Picks" (these picks are meant just for fun, so caveat emptor – buyer beware, and be sure to let the stocks come in a bit first if you find them interesting!):
Chaparral Steel (NASD:CHAP)
Steel stocks have been very strong lately, and Chaparral keeps blowing out its earnings. I believe it has the legs for another nice run, especially trading at about 11 times forward earnings. Also has very little debt and even pays a little dividend. There's also always a nice group of traders betting the stock will go down, which also helps it go up even more when they buy it back higher!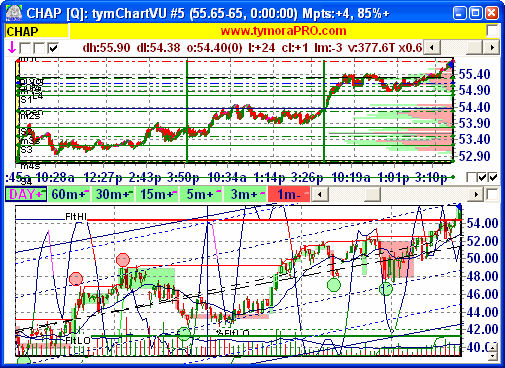 NEUROCRINE BIOSCIENCES (NASD:NBIX)
They have a deal with Pfizer, and they could have what may be the best of all sleeping pills available. The stock just moved up really nicely and steadily after presenting at Lehman's Global Healthcare Conference. Seeing how it has moved in the past it could have room to move a bit further. Lots of people shorting the stock – hoping it goes down. Little debt. Good to load up for a long shot in the Million Dollar Challenge.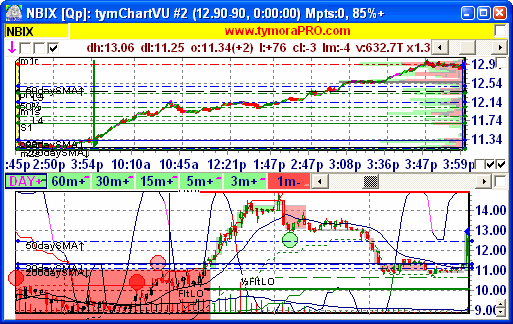 2 Comments »

RSS feed for comments on this post. TrackBack URL
---
Please Log in and Leave a Reply!
You must be logged in to post a comment.