Revenue drops off from Apple's retail stores?!
---
Possible early signs of market saturation for Apple, especially now that Google has released Android "Ice Cream Sandwich"?  (NotMakingThisUp) "But not one of Wall Street's ...

October 20th, 2011 |

Comment First!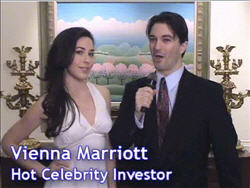 The Million Dollar Portfolio Challenge
---
With all the marketing hype around CNBC's Celebrity Portfolios and "Trading with the Stars", we deliver a "caffeinated combo" of celeb, a lil' bit of ...

March 26th, 2007 |

2 Comments