Bernanke says no QE3? So why didn't markets tank??
---
(Robert Sinn) "When the economic data and financial markets soften the Fed strikes a more dovish tone, and as we saw yesterday when things improve ...

March 3rd, 2012 |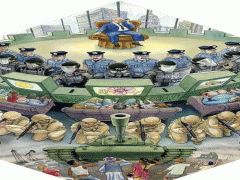 Militarization of American Police – Citizens are considered little more than scurrying cockroaches and savage animals
---
Perhaps the most frightening part of this 2006 video is that not one of these police officers objected to shooting rubber bullets at an unarmed ...

December 8th, 2011 |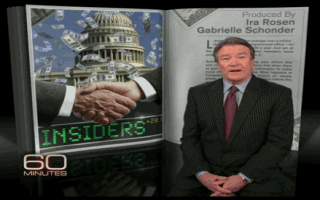 Congressional Insider Trading Scam – our Rule of Law doesn't apply to the 1% who run the Government and the Country
---
CBS News' Steve Kroft reports that members of Congress can legally trade stock based on non-public information from Capitol Hill.  We've already discussed this type ...

November 15th, 2011 |