How to Make a CLASSIC MARGARITA Cocktail
---
In this episode, you'll learn how to make to make a Classic Margarita that's as easy as uno, dos, tres!  The best 'rita is one that's ...

September 1st, 2010 |

84 Comments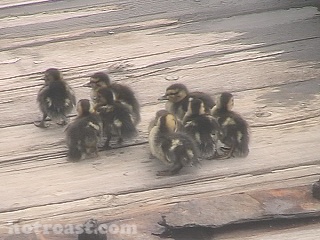 CUTEST BABY DUCKS IN NYC!
---
We came across these nine adorable lil city ducklings and their Mom while taking a stroll by the West 79th Street Boat Basin at Riverside ...

April 28th, 2008 |

240 Comments