New Year's Eve 2009-2010 New York City Fireworks in HD!
---
Just about everyone knows that when the clock strikes midnight on New Year's Eve that the crystal ball drops in New York City's Times Square. ...

January 3rd, 2010 |

38 Comments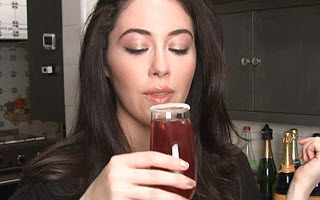 Champagne Cocktails Make Me SO TIPSY!
---
Tired of drinking plain old champagne to celebrate New Year's Eve? If so, you'll want to try this festive and sophisticated (yet oh so simple) ...

December 31st, 2009 |

101 Comments
Lou Dobbs: North American Union Orwellian Brave New World
---
This Lou Dobbs clip brings up the new North American common currency called the "Amero". The 2006 NAU progress report states that everything is ...

December 1st, 2007 |

Comment First!