Baby Nive's Wild First Video – Watch your Shoes!
---
Hi there! My name is Nivedita and this is my first video. My Uncle Alex caught me making silly faces to the camera. ...

September 5th, 2006 |

Comment First!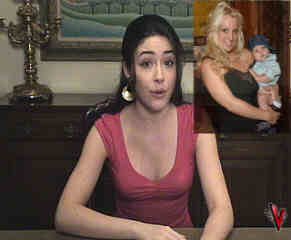 Oops… Britney did it again!
---
If you haven't been living under a rock this month you might have noticed that Britney Spears has been a current hot topic of entertainment... ...

June 27th, 2006 |

3 Comments