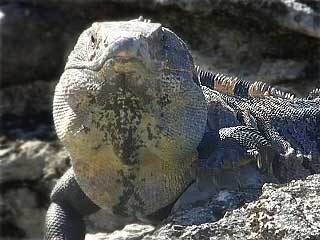 GIANT LIZARD TAKES MONSTER DUMP!!!
---
We caught a rather large and curious iguana get down and dirty at the Mayan Ruins in Tulum, Mexico.  Now, I know that it's called ...

October 26th, 2009 |

57 Comments
GOT CRABS in MEXICO!!!
---
For some, the terrible title of this video may conjure up blurred memories of  a spring break mishap (or two) in crazy Cancun.  For the ...

October 22nd, 2009 |

46 Comments