Join Ron Paul's Drive to Audit the Fed and Shut it Down with HR 1207
---
With many Americans slowly waking up to the reality that our government and banking system are entirely under the control of a criminal elite of ...

May 25th, 2009 |

3 Comments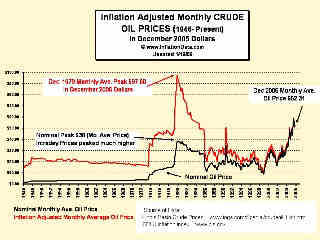 Are the oil companies really to blame for high oil prices?
---
Forget the Iran and Iraq worries, Iran's new oil-euro exchange, shortages, increased demand, the OPEC cartel, inflation, and high taxes. Let's just blame the oil ...

May 8th, 2006 |

Comment First!