The Perfect Storm: Lessons Learned from the DOW's 1000 Point Flash Crash
---
Was the May 6th, 2010 intraday crash and recovery just another one of those once-in-a-lifetime rare anomalies -– a rare confluence of events coming together ...

May 19th, 2010 |

1 Comment
OBAMA WINS 2008 ELECTION AND DOES HOT PIZZA!!!
---
Barack Obama does hot pizza, and we say keep the change!

October 30th, 2008 |

106 Comments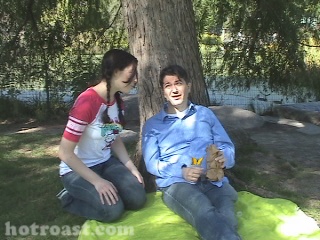 AIG BUTTERFLIES COMMERCIAL PARODY – HOPE TO STILL BE HERE
---
With the constant stream of unprecedented Federal bailouts of "AAA-rated" Wall Street companies, this parody of a recent AIG commercial featuring worry-free butterfly watching seems ...

September 22nd, 2008 |

78 Comments