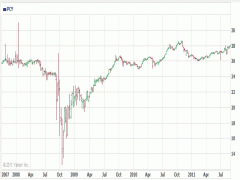 Are there any Safe Haven Plays in times of Crash or Crisis?
---
(TheHippo) "The reality of the matter and one that I have believed in is that during crisis there is NO SAFE HAVEN! It is a ...

November 3rd, 2011 |

Comment First!

On Being Contrarian, don't fight the crowd just for the sake of it
---
(RobertSinn) Being a "contrarian" in the markets has become quite popular recently. Many market participants seem to think that they must be smarter than any ...

October 20th, 2011 |

Comment First!