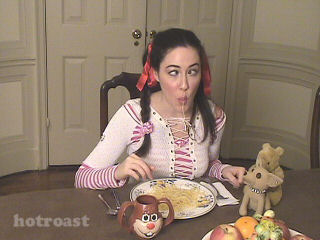 I WANT KETCHUP ON MY SPAGHETTI!… Bitch – Little POTTY MOUTH Vienna Table Manners Part Deux
---
PLEASE RATE, COMMENT, FAVE, VID RESPONSE, SUBSCRIBE and FRIEND US! Little Six-year-oldish Heiress Vienna Marriott is back with more dinner table etiquette. Slurp slurp, ...

December 4th, 2007 |

6 Comments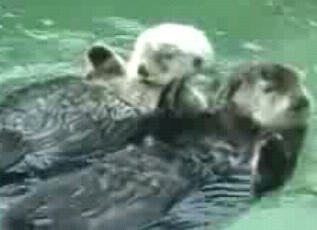 Cute Otters Holding Hands
---
Vancouver Aquarium: two sea otters float around, napping, holding hands. SO CUTE!

August 29th, 2007 |

Comment First!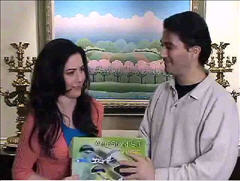 Another HotRoastin' Valentine's Day Fiasco
---
Didn't forget about Valentine's Day this year, but I still don't think Michelle's happy with my gift..! :-\ Music "Babbette" by Fundamental.

February 14th, 2007 |

3 Comments