Obama Wants to Color You White!
---
If President Obama has his way, your personal property might get a blanching.  Compared to a horse of a different color, it's really not that ...

May 27th, 2009 |

8 Comments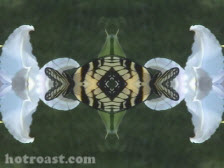 bUtTeRfLy kAlEiDoScOpE
---
Music: "Exotic Sarod Eastern Santoor" by nickleus

August 8th, 2008 |

25 Comments
I'M OUT OF TOILET PAPER!!!
---
With the U.S. dollar's horrendous decline in value this video gives new meaning to disposable income and going green... At least we finally know ...

March 28th, 2008 |

1,319 Comments