Jon Stewart on Jon Corzine and MF Global, "The Walking Debt"
---
(JonStewart) "Politician Jon Corzine saw Lehman Brothers as a cautionary tale; financial firm honcho Jon Corzine saw it as a dare." I don't always agree with ...

November 9th, 2011 |

Comment First!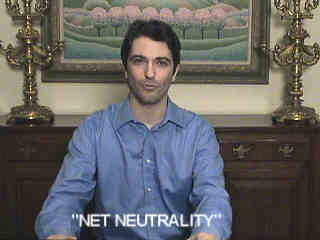 A different take on "net neutrality" – and an alternate solution
---
Alexander gives his take on the super-important issue of "net neutrality", its ramifications and reprecussions - especially to users of sites like google and YouTube, ...

June 26th, 2006 |

Comment First!