Great Historical Overview of Currency Failures and Hyperinflation
---
Great video presented by Timothy Terrell at the Mises Circle at Furman University: "The Coming Currency Crisis and the Downfall of the Dollar".  For those ...

March 19th, 2011 |

1 Comment
Chinese Professor Video – The Deficit Trials – Who will you be working for in 2030?
---
Citizens Against Government Waste (CAGW) recently unveiled a national ad addressing our country's spending addiction, the dangers of relentless deficits, and the corrosive nature of ...

November 22nd, 2010 |

Comment First!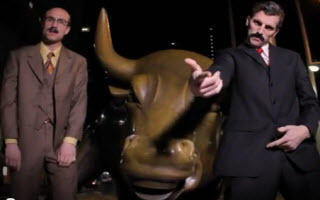 "Fear the Boom and Bust" a Hayek vs. Keynes Rap Anthem
---
I had posted this awesome rap video on my facebook page earlier this year, but never got around to making a blog post about it. ...

November 18th, 2010 |

Comment First!