I'M OUT OF TOILET PAPER!!!
---
With the U.S. dollar's horrendous decline in value this video gives new meaning to disposable income and going green... At least we finally know ...

March 28th, 2008 |

1,319 Comments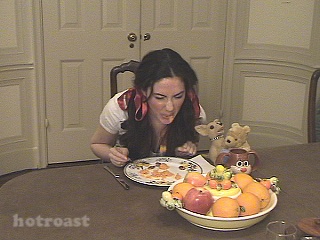 LITTLE POTTY MOUTH DOES TABLE MANNERS, BOOB JOBS, and BOTOX
---
PLEASE RATE, COMMENT, FAVE, VID RESPONSE, SUBSCRIBE & FRIEND US! Little Six-year-oldish Heiress Vienna Marriott takes on dinner table etiquette in her own twisted way, ...

November 14th, 2007 |

4 Comments