Rebecca Gayheart, Eric Dane and That Other Girl's Threesome Sex Tape EXCLUSIVE PICS
---
The month of August typically brings heat, bothersome humidity and media doldrums. It's been quite some time since a steamy celebrity sex tape ...

August 18th, 2009 |

5 Comments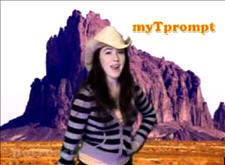 Hot Diggity Dog a Freebie! That's Right – Win a Free YouTube Teleprompter!
---
Subscribe to our videos on YouTube, comment on this video and enter to win a free copy of the superduperly awesome vlogger teleprompter software, myTprompt. ...

October 21st, 2007 |

Comment First!