I'M OUT OF TOILET PAPER!!!
---
With the U.S. dollar's horrendous decline in value this video gives new meaning to disposable income and going green... At least we finally know ...

March 28th, 2008 |

1,319 Comments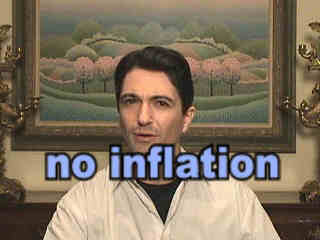 No Inflation? – You too can make a 2.2 Million% Percent return in the stock market!
---
No Inflation? - So what's up with the Exploding Money Supply! The fed inflates our money, reduces our buying power, but at least they ...

April 19th, 2006 |

4 Comments