Want AFFORDABLE Housing, Healthcare, and Education? KILL FINANCIALIZATION!
---
(TheMarketTicker) Great article by Karl Denninger sums up our greatest financial problem perfectly... " is the process by which something very ordinary (say, a TV ...

November 1st, 2011 |

Comment First!
Has Anyone Bothered to Read the Healthcare Bill?!
---
It's always fascinating how many people will waste hours upon hours arguing for something such as the national healthcare plan without having bothered to spend ...

August 5th, 2009 |

6 Comments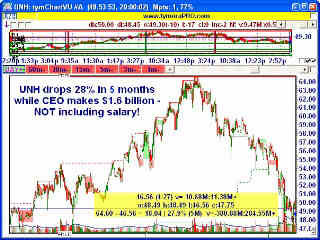 Health Insurance Profits Booming with $1.6 BILLION Paydays!
---
So, now that United Health (NYSE:UNH) CEO Dr. William McGuire gets $1.6 BILLION worth of options (NOT including salary), I guess we have an idea ...

May 2nd, 2006 |

2 Comments