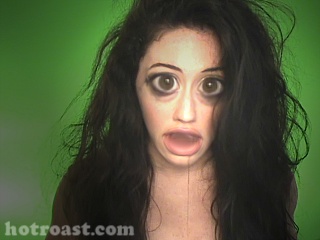 YOUTUBE MAD ME A RETART!!! Confessions of a Video Addict
---
Be careful, if you watch too many videos your face might stick like this! Featuring Michelle Renee Coudon Video editing: Michelle Renee Coudon & Alexander ...

September 1st, 2008 |

208 Comments
The Hans Von Schtrudel EXCLUSIVE Celeb Interview
---
Hans Von Schtrudel's exclusive celebrity spoof interview featuring the eccentrically lovely Michelle Renee speaking to her many fans. This is a response vid to my haters ...

November 29th, 2006 |

1 Comment