Which "Expert" Portfolio Manager would you choose?
---
(Interloper) "Outside of the entertainment factor, the primary differences between the two archetypes is that the first has risen to their position by attracting new ...

November 1st, 2011 |

Comment First!
Chinese Professor Video – The Deficit Trials – Who will you be working for in 2030?
---
Citizens Against Government Waste (CAGW) recently unveiled a national ad addressing our country's spending addiction, the dangers of relentless deficits, and the corrosive nature of ...

November 22nd, 2010 |

Comment First!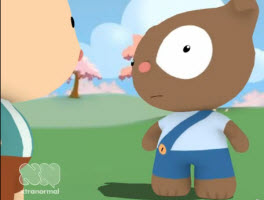 Quantitative Easing Video Explains Q.E.2 in terms everyone can understand – with Transcript
---
This awesome and quick video explains quantitative easing in a simple and easy way for everyone to understand, and it'll keep you laughing (or crying) ...

November 15th, 2010 |

1 Comment