DO a BEADED BROAD on BOURBON STREET for FAT TUESDAY!
---
It's Fat Tuesday y'all, so grab your cocktail shaker and laissez les bons temps rouler (let the good times roll)! In this episode you'll learn how-to ...

March 8th, 2011 |

73 Comments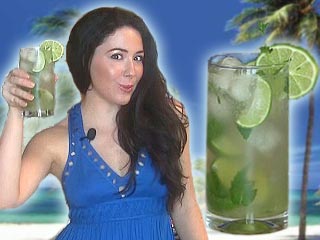 How to Make a SEXY MOJITO!
---
Another Saturday and another seriously sexy libation: the Mojito. Guess what? It's so easy to make that it's certain to wow that "special someone". ...

August 29th, 2009 |

139 Comments