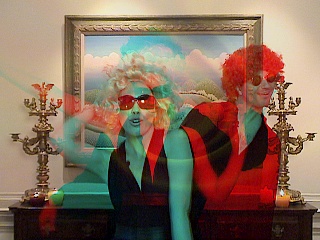 Celeb HUMP IT or DUMP IT Kooky 'n Spooky Halloween Out-Takes
---
Here's some leftover footage from our "Celebrity Hump It or Dump It" Halloween episode. Butt pirates and kick-ass pussy - what more can you ask ...

November 4th, 2007 |

Comment First!
Celebs Gone Commando – yes, that's pantyless!!!
---
Is "going commando" a trend popularized by celebritartes Paris Hilton, Lindsay Lohan and Britney Spears or rather a movement among young, modern, post-feminist women? Allure ...

March 29th, 2007 |

10 Comments