Go BUCK WILD this LABOR DAY with a VODKA BUCK or MOSCOW MULE COCKTAIL!
---
Go Buck Wild this Labor Day Weekend with an easy-to-make cocktail that's got serious kick!  A Buck Wild cocktail (also known as a Vodka Buck ...

August 31st, 2011 |

71 Comments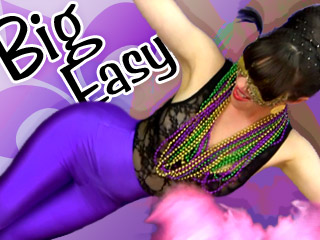 DO a BIG EASY COCKTAIL for MARDI GRAS!
---
It's Mardi Gras y'all, so grab your cocktail shaker and laissez les bons temps rouler (let the good times roll)! In this episode you'll learn ...

March 7th, 2011 |

64 Comments