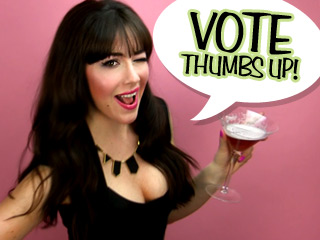 VOTE for NAUGHTY TIPPLES YouTube NextUp Semifinalist Entry!
---
I'm pleased to announce this important update! My YouTube NextUp Entry has been selected as a Semifinalist. Your VOTE can HELP NAUGHTY TIPPLES takeover the ...

April 4th, 2011 |

PRWEB: "HotRoast.com Paves the Way for Generation Youtube by Attracting Both Viewers and Sponsors"
---
Learn how a weekend side project sky rockets unknowns to "cewebrity" status, attracts advertisers and becomes a cash cow brand virtually overnight!  Follow the press ...

April 5th, 2007 |

PR Newswire: "Blip.tv Announces 'Cross-Post Advertising' Technology That Sends Video Ads to Blogs and Websites"
---
HotRoast is one of three shows being sponsored by Personal News Network (PNN) via blip.tv!  Check out the PR Newswire release at the link shown ...

March 19th, 2007 |