How to Win the Million Dollar Challenge :: Trading with the Stars
---
Welcome back to another Celebrity Filled Hotroastin' mo Money episode of "Trading with the Stars"! Some of you may recall a few weeks back ...

April 17th, 2007 |

Comment First!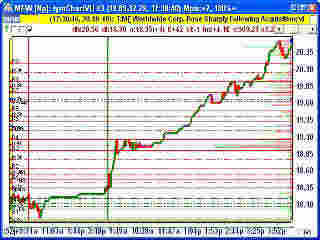 NYSE:MFW – Clues to jumping aboard a steady moving trend
---
M&F WORLDWIDE (NYSE:MFW) trended so strongly today that I felt I just had to release a vlog to discuss the price action... Let's see ...

December 21st, 2006 |

1 Comment