SCREW NEW YEAR'S RESOLUTIONS!!!
---
This year Babette Jones resolves to never make another resolution again! Inspired by "Bridget Jones' Diary". PLEASE SUSBSCRIBE/COMMENT/RATE/FAVE/VID RESPONSE and FRIEND US - thanks ;o) Michelle ...

January 3rd, 2008 |

36 Comments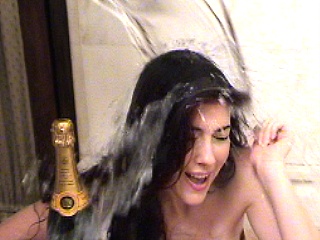 Heavy's Angels : I WON! I WON! Woo-hoo!!!
---
It all began with a steamy, bubble bath last October and that's where it comes to an end now. Michelle Renee Coudon is the Heavy's ...

April 12th, 2007 |

94 Comments