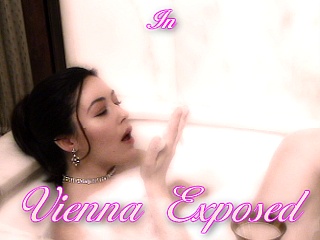 Vienna Exposed :: Behind-the-Scenes
---
Get a hot and steamy, behind-the-scenes glimpse of the web's favorite cewebrity, Vienna Marriott. Paris Hilton, Lindsay Lohan and Britney Spears - move over! Music: ...

April 10th, 2007 |

3 Comments

PRWEB: "HotRoast.com Paves the Way for Generation Youtube by Attracting Both Viewers and Sponsors"
---
Learn how a weekend side project sky rockets unknowns to "cewebrity" status, attracts advertisers and becomes a cash cow brand virtually overnight!  Follow the press ...

April 5th, 2007 |

Comment First!