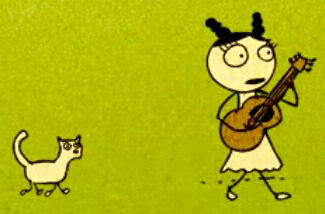 Cute I Wanna Be Famous Music Video
---
A cute "helpful" song by Jessica Delfino. She's discovered a guaranteed shortcut to everlasting fame -- watch and learn How to Be Famous! ...

June 5th, 2007 |

Comment First!
Which SEXY CELEB are YOU?
---
Have you been told that you look like a famous celebrity? Now you can put those brownnosers' compliments or backhanded insults to test with ...

January 6th, 2007 |

4 Comments