Craigslist to PIMP SEX ADS for a FEE!
---
The economy has taken a spanking and beginning next week Craigslist's cyber strumpets may be screwed out of hooking hot dates on the ...

May 14th, 2009 |

15 Comments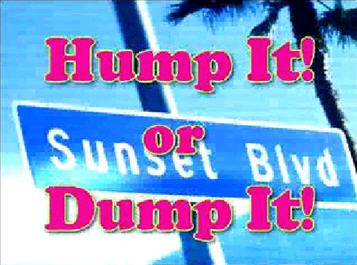 Celebrity HUMP IT! or DUMP IT! Top 10 Countdown
---
The Top 10 celebrity high jinx and celebrities you're gonna want to HUMP or DUMP, featuring Vienna Marriott and Gay Salmonella! 10. Reverend Al Sharpton - ...

April 20th, 2007 |

2 Comments