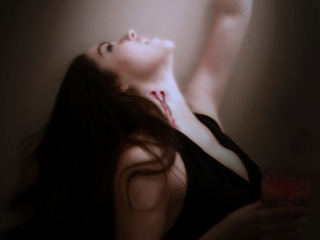 BITTEN
---
Last lesson, you learned how to concoct a New Moon, a mysterious, glow-in-the-dark, gin libation. Now this mocktail is for vampire fans of all ages.  ...

December 17th, 2009 |

71 Comments
NEW MOON
---
The much anticipated New Moon movie (the second installment of the Twilight saga) opened in theaters yesterday.  Celebrate the movie's release with a "glow in ...

November 21st, 2009 |

107 Comments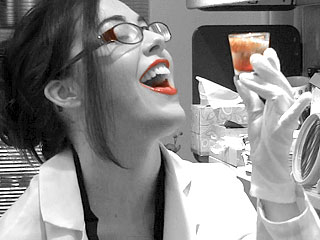 DRINKING A BLOODY BRAIN! (and bloody loving it!)
---
Tonight it's Halloween and I have to burn the midnight oil down in the torture chamber medical lab.  Despite the overtime, I still get to ...

October 31st, 2009 |

91 Comments