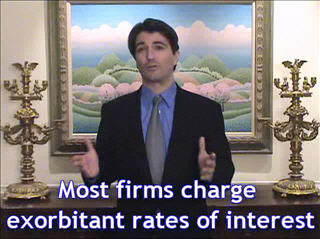 Injured and need Fast Cash from a Lawsuit? How about a Non-Recourse Cash Advance that WON'T cost you the shirt off your back!
---
You were hurt in an accident, or someone was negligent and the end result was that you (or a loved one) were injured. You ...

April 28th, 2007 |

1 Comment
How a $20 Bank Credit Card Charge can Cost you 100 Bucks!
---
Many Bank Cards look and act like credit cards... unless you don't have enough in the bank to cover the charge. Watch out or ...

June 30th, 2006 |

Comment First!