Freak Show: Joe Jackson Pimps Michael Jackson's Memorial Service
---
Update:  Tickets are free via online lottery.  Over 1.6 million people registered for the chance to receive one of the 17,500 free tickets. The King of ...

July 2nd, 2009 |

2 Comments

Funky Spunk: Michael Jackson is NOT the Biological POP!
---
Not even a week after Michael Jackson's sudden passing and the tributes have already begun to wane and make way for a full on Thriller ...

June 30th, 2009 |

3 Comments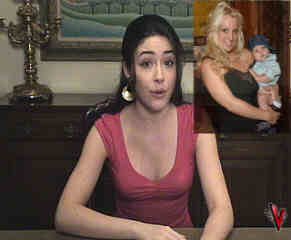 Oops… Britney did it again!
---
If you haven't been living under a rock this month you might have noticed that Britney Spears has been a current hot topic of entertainment... ...

June 27th, 2006 |

3 Comments