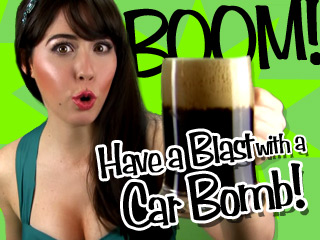 Have a BLAST this ST. Patrick's Day with a CAR BOMB BEER COCKTAIL!
---
Get wrecked this St. Patty's Day with a politically incorrect Irish Car Bomb Cocktail.  It's dynamite! This explosive beer cocktail recipe calls for Guinness Extra ...

March 17th, 2011 |

99 Comments
DO a BEADED BROAD on BOURBON STREET for FAT TUESDAY!
---
It's Fat Tuesday y'all, so grab your cocktail shaker and laissez les bons temps rouler (let the good times roll)! In this episode you'll learn how-to ...

March 8th, 2011 |

73 Comments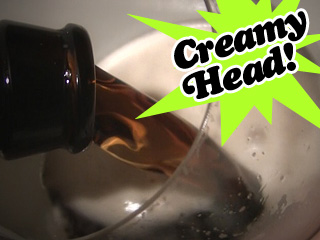 EASY DRINKS to GET YOU LUCKY! Happy St. Patrick's Day!
---
Learn how to make these super easy & non-green (green beer = really green puke) St. Patrick's Day mixed drinks!  Hopefully, these Naughty Tipples will ...

March 17th, 2010 |

62 Comments