Go BUCK WILD this LABOR DAY with a VODKA BUCK or MOSCOW MULE COCKTAIL!
---
Go Buck Wild this Labor Day Weekend with an easy-to-make cocktail that's got serious kick!  A Buck Wild cocktail (also known as a Vodka Buck ...

August 31st, 2011 |

71 Comments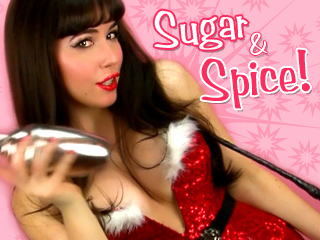 New Year's Sugar and Spice and Booze Shaken Over Ice! How to Make Spiced EggSCHnog!
---
Even if you made Santa's naughty list this Noel, you're still in for a festive treat. This frosty and frothy tipple is both naughty AND ...

January 1st, 2011 |

162 Comments
How to Make a CLASSIC MARGARITA Cocktail
---
In this episode, you'll learn how to make to make a Classic Margarita that's as easy as uno, dos, tres!  The best 'rita is one that's ...

September 1st, 2010 |

84 Comments