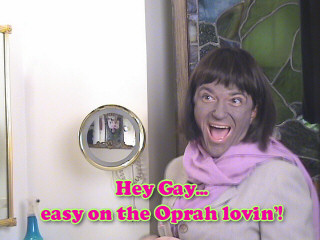 OPRAH does YOUTUBE but DOESN'T DO COMMENTS :: Celebrity HUMP IT or DUMP IT Quickie – COMMENT HERE!
---
DON'T FORGET TO SUBSCRIBE, RATE IT, FAVE IT, COMMENT, VID RESPONSE & FRIEND US ~ ciao for now ;o) The big O has come to Youtube! ...

November 6th, 2007 |

Comment First!