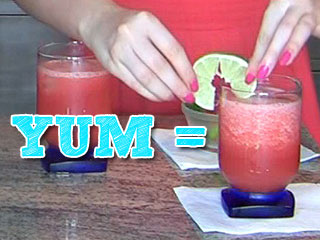 Virgin or Hard – DIY Watermelon Lemonade!
---
Wow, the warm months are really flying by and two of my favorite summer perrenials are watermelon and lemonade.  This is my first how-to video ...

August 6th, 2009 |

108 Comments

You Lush! Easy Hangover Cures and Foods
---
You vowed you'd never to do it again.  Nevertheless, somehow you've managed to get yourself in that same nasty predicament yet another time.  Daylight burns ...

May 22nd, 2009 |

6 Comments