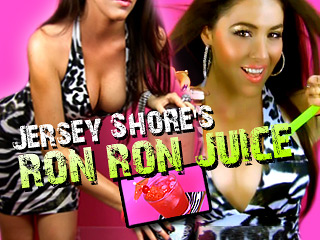 How to Make a Jersey Shore Ron Ron Juice Cocktail!
---
Get ready to break out your glow sticks and pump up your tipple situation!  In this episode, learn how to make Jersey Shore's Ron Ron ...

November 6th, 2010 |

159 Comments
Sexy Strawberry Watermelon Sangria That's Sure to Make Her Blush
---
Last week on a whim, I tried something new.  I created a how-to video for an easy-to-make and delicious summer refreshment: Watermelon Lemonade.  To my ...

August 15th, 2009 |

43 Comments