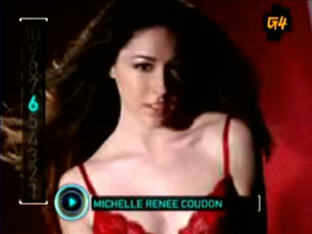 MICHELLE IS ONE OF THE HOTTEST WOMEN OF THE WEB?!!!
---
Please subscribe and friend me! ;o) Special thanks to G4tv and all of you who tune in! G4tv named Michelle Renee Coudon as one of the Hottest ...

October 5th, 2008 |

75 Comments
Beautiful Ocean Mermaids Swimming near Cebu Island Paradise
---
Beautiful and Sexy Mermaids swimming for Bigfoot Film productions in Cebu Island near the Philippines for Nautical Angels shoot!

June 6th, 2007 |

Comment First!
myTprompt :: the Ultimate Vlogger Podcast and YouTube Teleprompter
---
Hello out there in Internet land! Yes, this is an actual INFOMERCIAL with some SPOOF on the side for our exclusive myTprompt Vlogger Teleprompter Software. ...

December 4th, 2006 |

3 Comments