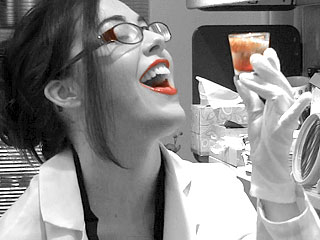 DRINKING A BLOODY BRAIN! (and bloody loving it!)
---
Tonight it's Halloween and I have to burn the midnight oil down in the torture chamber medical lab.  Despite the overtime, I still get to ...

October 31st, 2009 |

91 Comments
Has Anyone Bothered to Read the Healthcare Bill?!
---
It's always fascinating how many people will waste hours upon hours arguing for something such as the national healthcare plan without having bothered to spend ...

August 5th, 2009 |

6 Comments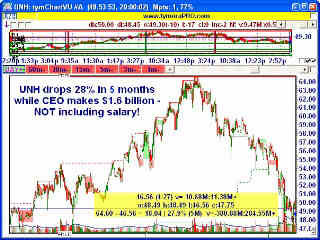 Health Insurance Profits Booming with $1.6 BILLION Paydays!
---
So, now that United Health (NYSE:UNH) CEO Dr. William McGuire gets $1.6 BILLION worth of options (NOT including salary), I guess we have an idea ...

May 2nd, 2006 |

2 Comments