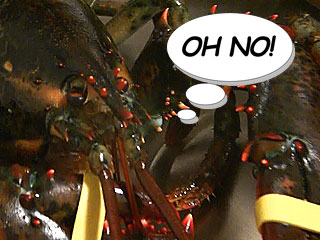 How to KILL and COOK a LOBSTER!
---
If you're a vegan, or animal rights activist against seafood consumerism and consumption, now is the best time for you to click the back button on your ...

September 10th, 2009 |

173 Comments
Sexy Strawberry Watermelon Sangria That's Sure to Make Her Blush
---
Last week on a whim, I tried something new.  I created a how-to video for an easy-to-make and delicious summer refreshment: Watermelon Lemonade.  To my ...

August 15th, 2009 |

43 Comments