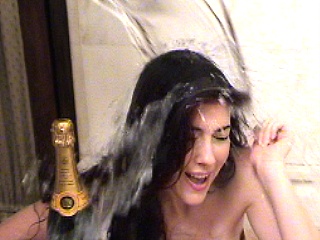 Heavy's Angels : I WON! I WON! Woo-hoo!!!
---
It all began with a steamy, bubble bath last October and that's where it comes to an end now. Michelle Renee Coudon is the Heavy's ...

April 12th, 2007 |

94 Comments

More Sexy Bubble Bath Fun
---
Well, just a lil' bit more bathtime fun. Wanna join me? Watch me get ready to rock out my very first covert mission ...

October 4th, 2006 |

4 Comments

Join Michelle for a Hot, Bubble Bath
---
Hi everyone! I've been selected to be one of Heavy / MyHeavy.com's featured personalities as a Heavy's Angel. Here's my intro vid for ...

September 23rd, 2006 |

1 Comment