GOT CRABS in MEXICO!!!
---
For some, the terrible title of this video may conjure up blurred memories of  a spring break mishap (or two) in crazy Cancun.  For the ...

October 22nd, 2009 |

46 Comments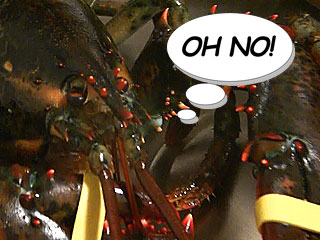 How to KILL and COOK a LOBSTER!
---
If you're a vegan, or animal rights activist against seafood consumerism and consumption, now is the best time for you to click the back button on your ...

September 10th, 2009 |

173 Comments